Daytona Beach Condo Update - First Half 2015
Posted by Kevin Kling on Friday, July 24, 2015 at 3:06:39 PM
By Kevin Kling / July 24, 2015
Comment
Through the first half of 2015, condo sales in the Daytona Beach area are looking strong! Sales volume is similar to the record numbers we saw last year which could point to a stabilizing condo market in Central Florida. Daytona Beach Shores and Ponce Inlet condo sales were nearly equal to last year's January to June numbers, while Daytona Beach enjoy a nice increase in number of sales. Daytona Beach Shores had the most condo sales of the three cities with 150 closings.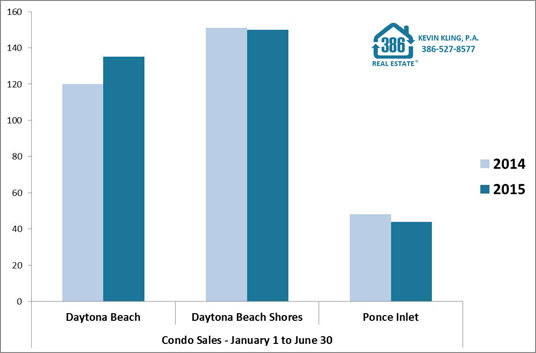 There were 135 Daytona Beach condo sales from, January 1st to June 30th while there were 44 condo sales in Ponce Inlet over this same time period. However this does not mean that the Ponce Inlet condo market is performing at a slower rate but simply that this city is smaller and has fewer condo options. Many people love Ponce Inlet for the no-drive beaches while Daytona Beach and Daytona Beach Shores attract buyers who are looking for more amenities and attractions.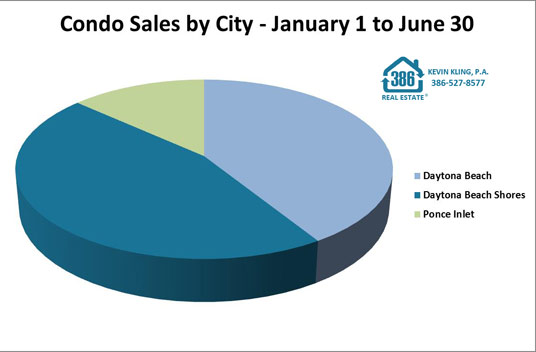 While both the number of condo sales and the average sale price across the Daytona Beach area remained consistent over last year, the average days on market decreased greatly. The plateau of sales is to be expected as less distressed properties are being sold and the increased sale prices we saw last year have many Daytona Beach condo owners holding onto their investment a little longer in this ever-strengthening market. Because Daytona Beach and Daytona Beach Shores condos are selling in 20% less time than last year, this not only points to a growing demand, but also growing competition, for quality condos.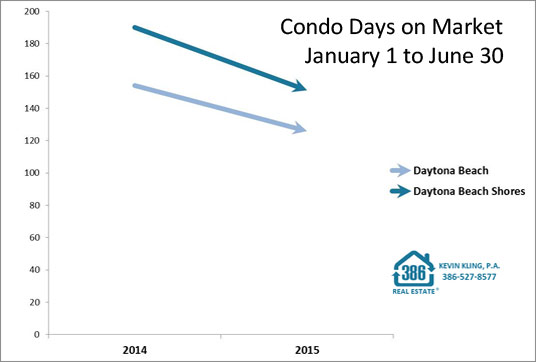 Kevin Kling has sold 20 condos already this year in Daytona Beach, Daytona Beach Shores and Ponce Inlet. The average sale price of condos sold with Kevin is nearly $350,000 and we have been entrusted with the sale of several more beautiful oceanfront condos. To learn more about the the Daytona Beach area condo market, to discover the rising value of your current condo, or to find your own piece of paradise along the World's Most Famous Beach, call Kevin and let us go to work for you. Call (386) 527-8577 today!